How to fix if not opening on macOS Catalina
The new macOS Catalina has a new requirement that applications running on mac must be "notarized" by Developers. If an application is not notarized you will see this prompt during the installation process.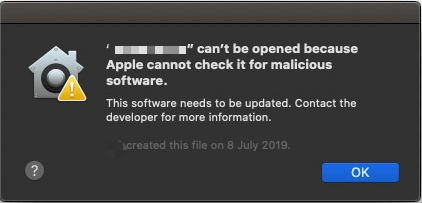 To try and resolve this, make sure you have dragged the app to /Applications to complete the installation.
1) Access /Applications in Finder and find the app, right-click the app icon, chooseOpen in the pop-up menu.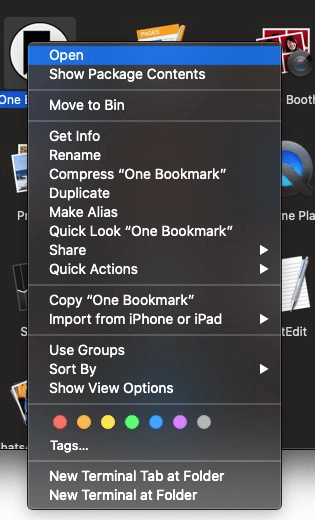 2) Then click the " Open" button in the pop-up window.